Animal Success Stories
Click a letter to find an animal or
view all
.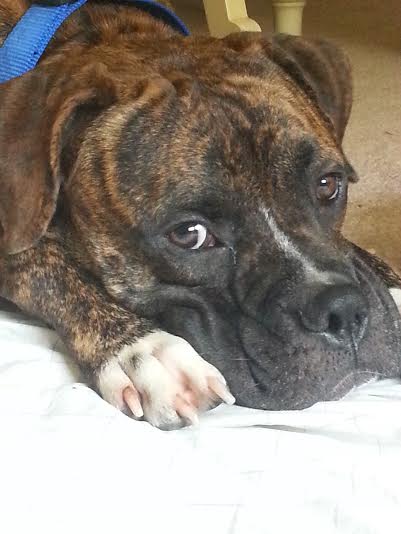 Gustav
Goose (formerly Gustav) has been with us for a little over 2 weeks, and we are loving this sweet boy! He has a big heart and lots of energy! He is so excited to see us when we get home, his whole body wiggles! Even going to the bathroom and coming back out to the living area grants us the sweetest "wiggle welcome". Goose is getting along splendidly with the whole family, but especially his fur brother Shiner (formerly Cutter). They play ALL DAY LONG, and snore in harmony at night. He is eating well, and slowly putting on weight. His appetite is quite impressive. We take him on evening walks and he does well on a leash. We have taken him outside and to new places by himself, and also with Shiner. He seems more content and at ease when Shiner is with him, which is such a blessing to see. He loves his coolaroo and blankies, and loves all of his babies (toys) - he collects them and puts them in piles, then he picks one to play tug-o-war with Shiner. He loves anything that is food - but especially "Gooberlicious" treats. We are teaching him tricks - he does really well with "sit" and "catch" (he can catch almost any food in his mouth mid-air), and getting better at "shake". We are going to work on "stay" and "off" - he's so excited to have his people that he doesn't sit still for long. He does NOT like loud noises, boxes, or pizza guys. He is also very vocal. He alerts us when someone is at the door, and also when he wants pets and food and snuggles. When we talk to him, sometimes he just turns his head sideways and grunts this really long grunt that is just too cute. We are so in love with this sweet boy. It is obvious at times that someone really hurt him, but we have made it our goal to give him so much love and attention that his former "ruff life" fades out of his memory. --Campbell family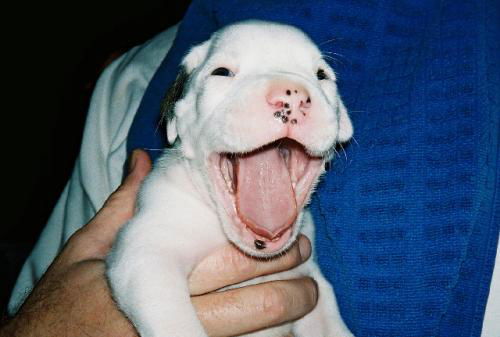 Gus
A little less than two years ago I adopted a male boxer from LSBR named Gus. Gus, being a young Boxer was hyperactive to say the least. We already had one boxer, Effie, and were a little concerned when we brought Gus home. Effie was growling and bearing her teeth at him, a bit unnerving. But they seem to have gotten well past that part. Anyway as you can by the attached picture, Gus and Effie are getting along well.
I can't imagine not having Gus around. He was the best addition to our family
Blair Fullerton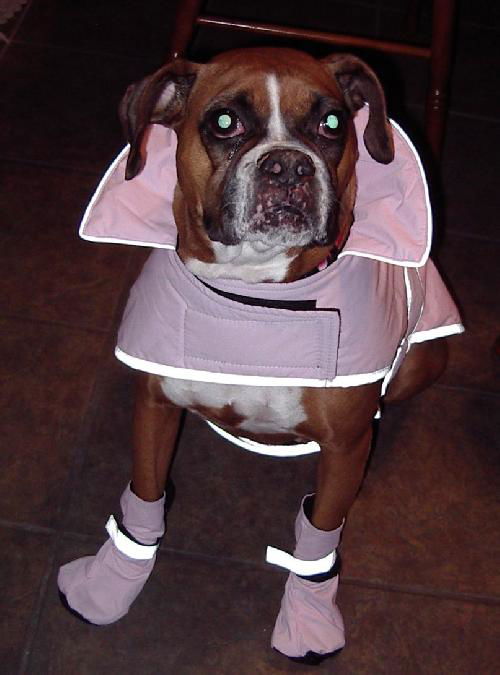 GYPSY
Hope you are well! Just wanted to send you a couple of new pics of Gypsy...she is doing great! There is a alheziemer's nursing home up the street that we are going to begin visiting. I know she will bring smiles to the clients! I don't know if you remember Shella, but her great grandson, who is 18 months old, spends lots of time with Gypsy. He loves her and visaversa. He has been going through a temper tandrum period and throws his pacifier away, Gypsy picks it up and returns it to him. The day of the picture, Garrett wouldn't take it back, so Gypsy put it in her mouth and walked around the yard with it as if it was hers! Her winter outfit kept her warm during our ice storm (she did not like her barefeet on the icy grass). You are welcome to add this to her profile... she is the best thing that ever happened to me! She makes me laugh and she is extremely lovable. I can not tell you how much I love her and I again thank you for all you did to help me be able to have her! I hope you don't mind me keeping in touch once in awhile! Angela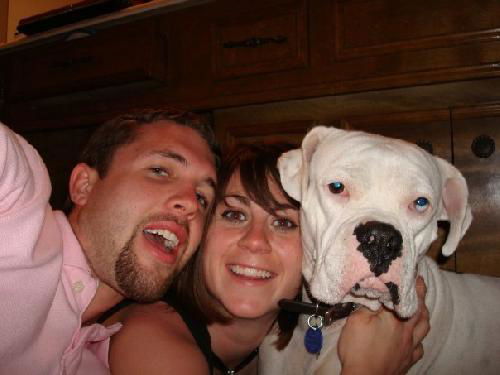 GODIVA
I wanted to give you an update on Godiva. She is so amazing!!! We recentley moved to Levelland, TX (up near Lubbock) because my fiance got a job up here. The two of them have really taken to each other and now we are a happy little family! She did just have another mass removed, but it did not slow the girl down one bit. She is still the cuddliest dog I have ever met and I have yet to meet a person who doesn't love her. We are still teaching her signs. Our favorite is when she gives us a hug. Anyway, thanks for the awesome two years. I hope we have many more. And I also hope that when we get married my fiance lets us adopt another friend for Godiva. She needs a friend to chase around the yard. Thank you again!!! Peace out and God Bless, Sadie Hadley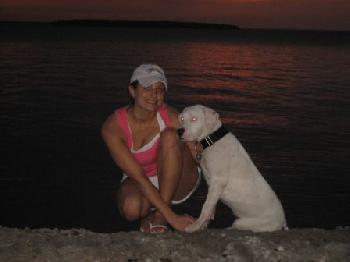 Gideon
LSBR, Josh and I wanted to say thank you so much for your organizations exsistance! The LSBR is a fabulous organization that truly loves and cares for their animals. We adopted Gideon at the end of September 07' and he has been a blessing to our family! He is such a joy to have and has added a special touch to our lives.We do not have children yet but we completely consider Gideon our baby boy! He loves to go running and play in the lake. He is growing so fast- currently 50+ pounds and has just turned 7 months. If it was not for LSBR we would not have had this opportunity for Gideon to be in our lives-he is such a big part of our family.Thank you for everything you do for our community! -- Sincerely, Sarah & Josh --
Click a letter to find an animal or
view all
.